Quick Summary
As a fervent believer in lifelong learning, Dan Nielsen is constantly seeking the best wisdom and insights from world class leaders and achievers. Through America's Healthcare Leaders, Dan has had the opportunity to interview countless CEOs and senior executives in healthcare administration as well as healthcare supply chain. Through this process, he has identified key strategies that are essential for development—personally, professionally, and organizationally. In this presentation Dan shares these proven, actionable strategies, explaining why they are essential and illustrating each with examples and insights gleaned from exclusive interviews with healthcare leaders across America.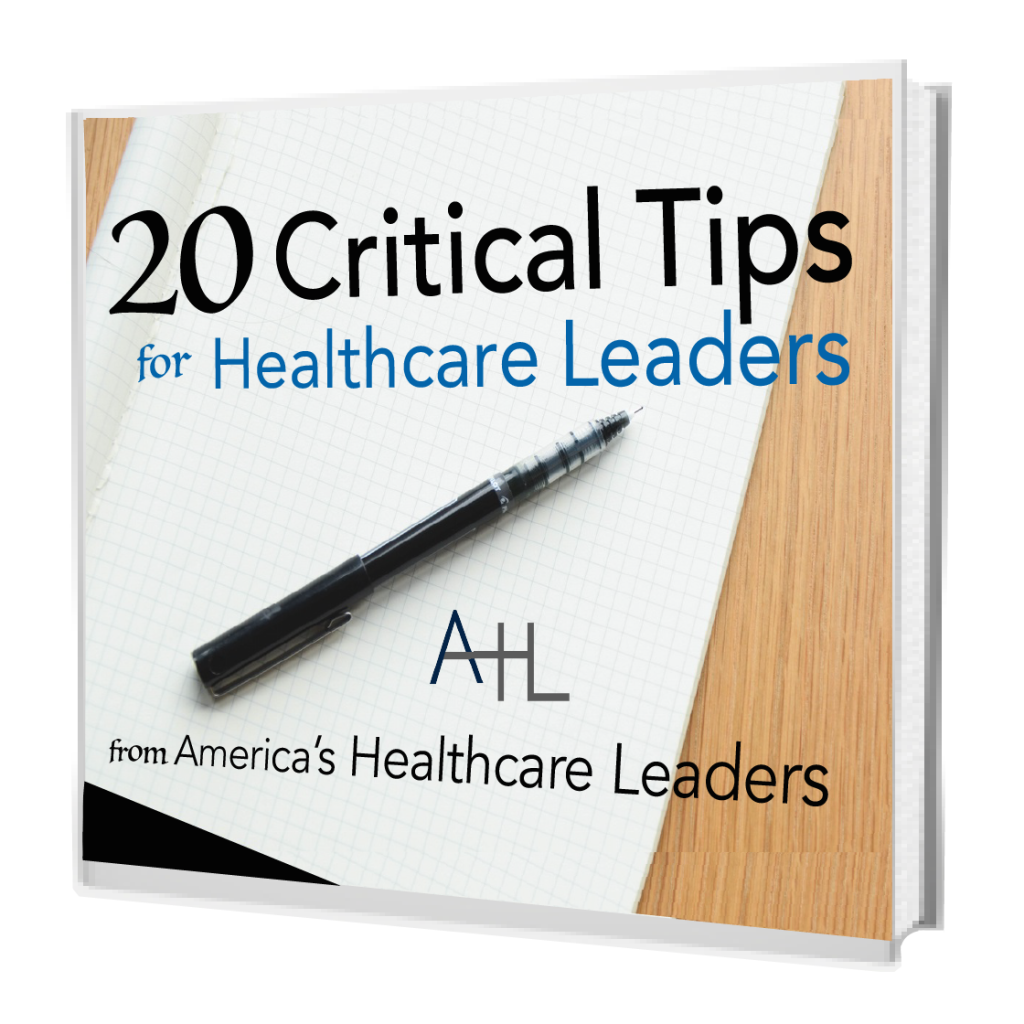 Presentation Outline
Set Yourself Up for Success
Don't limit your own potential – Mark West

Give your all to the job you have now – Chris Van Gorder

Strive for a healthy work-life balance – Mike Williams
Be a Life-Long Learner (Personal Development)
Never stop improving – Geoff Brenner

Listen to and learn from others – Tim Bugg

Choose good mentors – Joel Allison

Focus on the bigger picture – Mark Dixon

Learn from your failures – Glen Hall
Leverage Your Most Important Asset (Team & Organizational Culture)
Take care of your team – Michael Dowling

Learn to give up the ball – Brian Taylor

Recruit people smarter than you – Traci Bernard

Maintain strong partnerships – Maynard Oliverius

Never take your people for granted – Bob Simpson

Never publicly criticize – Mary Ellen Doyle
Be a Role Model (Core Values & Principles)
Stick to your values – Bruce Lawrence

Maintain integrity – Jim Wetrich

Sincerely care about the patient (customer, client, etc) – John Self

Maintain your personal credibility – Marc Reynolds

Be visible – Peter Fine

Support a worthy mission – Ben McKibbens
---
Engage. Inspire. Empower.
Take your team, your organization, and your success to the next level!