Achieving Your Highest Priorities & Reaching Your Full Potential
Quick Summary
As a fervent believer in life-long learning, Dan Nielsen is constantly seeking the best wisdom and insights from world-class leaders and achievers. Through this process, he has identified key strategies that are essential for achieving greater success in life and business. In this presentation he shares these proven, actionable strategies, explaining why they are essential and illustrating each with meaningful, memorable examples.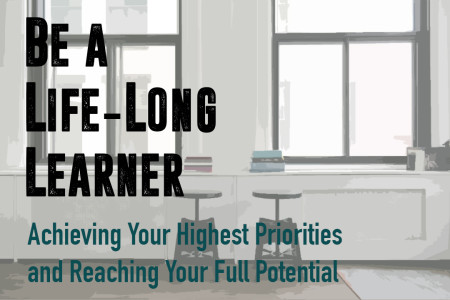 Presentation Outline
He provides powerful, specific and actionable strategies for greater success regarding:
Being Strategic: Identifying & Pursuing What is Mission Critical
Inspirational Leadership: Igniting the Spark Within Those You Lead
Culture: Cultivating Your Most Valuable Organizational Asset
Action! Taking Risks & Making Things Happen
The Best You: Optimizing the Performance of Your Mind & Body
Habits: Dictating Your Success & Your Destiny
Relationships: The Biggest Challenges & The Greatest Rewards
Proactive Partnering: Leveraging the Unlimited Expertise & Wisdom of Others
Uniquely You: Standing Out & Providing Unique Value in a Crowded World
A Life-Long Philosophy: Pursuing a Worthwhile Mission & Leaving a Powerful Legacy
In this easily customizable presentation, event planners are given the opportunity to select which of these topics will be included in the presentation, according to their group's needs and time constraints (see Possible Formats, below).
To further solidify the powerful concepts above, Nielsen briefly addresses the contrast of "How to Fail: Proven Strategies for Successful Failure." He then concludes by sharing "The Success System that Never Fails" to inspire each participant to immediately begin leveraging these success strategies. He also provides information regarding additional resources, and finishes with a strong and compelling call to action for each participant to internalize and apply these crucial strategies in their lives and leadership.
Target Audience
Individuals and organizations committed to continuous improvement and greater success. They may have specific areas where they are seeking growth, or they may be seeking new areas and ways in which they can increase effectiveness and achieve greater success.
Possible Formats
This presentation can be completely customized to meet your group's needs and time constraints. Choosing from the list above, you can select any number and combination of topics you feel will be most relevant to your unique audience. Please allow 7 minutes per topic, with an additional 10 minutes for closing remarks, including "The Success System That Never Fails" and a call to commit to action. For example, a presentation that includes 5 of the above topics would require a 45 minute time slot.
Intended Outcomes
Participants will become more focused and better understand the incredible opportunities that are available to them for greater success, improved effectiveness, and deeper fulfillment.
Participants will be reminded of proven success principles and the powerful effect each can have on their life, leadership, and business.
Participants will be equipped with actionable strategies that they can take home and implement immediately to start achieving significantly greater success.
Participants will be inspired to action and greater success!
Topic Authority 
Dan Nielsen has been an inspirational leader for more than forty years, and is the founder of four successful companies. He spent fifteen years as the CEO of an organization that his team built from the ground up, taking it from a hope and a dream to become a thriving business. With another organization, named by Fortune Magazine five years in a row as one of "America's Best 100 Companies to Work For," Nielsen spent nearly fifteen years as the lead executive responsible for National Education and Networking Strategies. His area of responsibility experienced five straight years as number one in the company in both customer and employee satisfaction.
Nielsen is a lifelong learner – his education did not stop when he received his Master's degree. Over the course of his life Nielsen has read and studied thousands of books and articles, attended hundreds of leading seminars, and listened to countless presentations by world-class leaders and achievers. From these excellent sources he has compiled some of the very best, most effective strategies for greater success, which he shares in this presentation.
Nielsen has served as a professor on the faculty of four universities, and is a firm believer in the incredible ROI of sharing with and learning from others.
Nielsen is the author of 2 books (Be An Inspirational Leader and Presidential Leadership) and more than 700 articles focused on Greater Success and Leadership Excellence.
---
Engage. Inspire. Empower.
Take your team, your organization, and your success to the next level!