Today we are pleased to feature selected segments from an interview with America's Healthcare Leaders founder and CEO, Dan Nielsen. Nielsen is usually the one conducting the interviews we feature on AHL, but this time he's the one in the hot seat! We welcome instead to the interviewer's chair guest Emily Sirkel, Nielsen's coauthor and COO of America's Healthcare Leaders.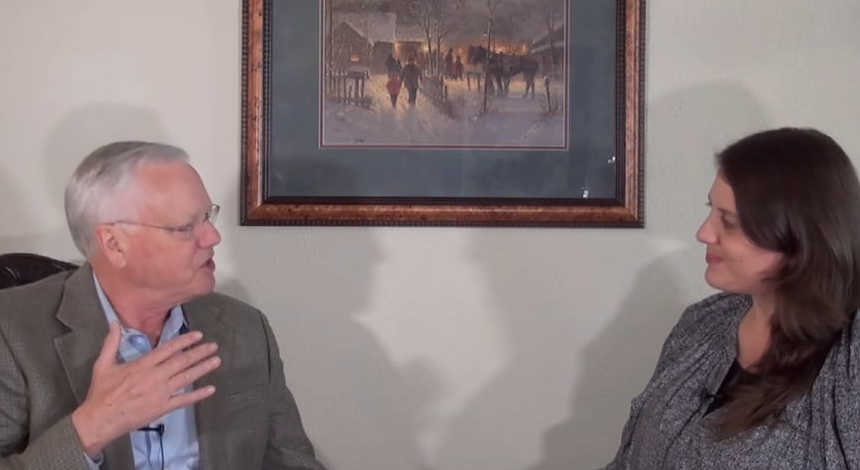 To start the interview, Sirkel asks Nielsen to describe his new book, Be An Inspirational Leader: Engage, Inspire, Empower, in about thirty seconds. In his brief synopsis, Nielsen explains that the book is based on the leadership experience and insights of dozens of highly successful, inspirational leaders—backed up by the testimony and input of may of their colleagues and direct reports.
Nielsen then goes on to briefly describe his life and career journey leading up to this point, including 15 years as a hospital CEO, 15 years as a senior executive at VHA (now Vizient), and 7 months of "failed retirement" before launching several new businesses and beginning his writing career.
In the second segment selected from the interview, Nielsen responds to the question, "What was the most interesting or surprising thing you learned during your research and writing of this book?" He says,
"I was amazed and pleasantly surprised how similar the leadership styles were—the mission, the values, the vision—after talking to all of those diverse people… all different, but it all came together beautifully, in terms of what they believe makes their organizations successful and them successful as inspirational leaders."
Offscreen, Nielsen mentioned that more than thirty of the leaders he interviewed for the book are or have previously been leaders in the healthcare industry. But no matter the industry, inspirational leadership is highly relevant to everyone desiring to positively influence those around them!
Click below to watch these two segments from the interview. To learn more about Nielsen's book, visit the book website or view on Amazon by clicking here.