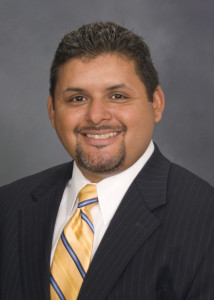 Capstone Health Alliance, a regional purchasing organization based in North Carolina, was formed in October 2013 as a subsidiary corporation of the WNC Health Network. Current Capstone president and CEO Tim Bugg and senior vice president Mark Landau founded the original program in 2000, and have seen it grow tremendously. The program started out serving 16 hospitals in western North Carolina, and now serves over 150 hospitals in more than a dozen states.
CEO Tim Bugg shared what he considers to be Capstone's three highest priorities, which are also their greatest challenges:
Help our membership reduce their overall cost."That's our number one priority, with the changes and the cuts in healthcare today, we must succeed in helping our members meet this challenge. Capstone must continue to determine how we can help our members become leaner, become resource-driven, and continue to thrive as a healthcare organization."
Drive more member value."Our member value is obviously defined by cost savings, but also there is intrinsic value in networking, collaboration, and how Capstone can facilitate that effort."
Maintain financial sustainability and remain viable. "What are the ingredients to assure a sustainable path, in an economy where cost is so key? We want to maintain our ROI to our members but we want to do it at a cost that's sustainable and reasonable. That's a tough challenge, but we're working on the secret sauce!"
Asked about the organization's greatest strength, Bugg responded, "I believe the greatest strength we have is facilitating collaboration and cooperation in a non-competing environment… That's key. We've been able to build this trusting environment, which allows for communication to happen." He went on to explain that Capstone has member health systems within miles of each other, competing for the same patient base, yet when they attend the collaborative networking meetings, they leave egos and competitive friction at the door. "The members' main purpose is to collaborate, to cooperate, to offer solutions that they have been able to accomplish within their system, and learn from each other—regardless the size of the hospital or health system."
If he were to sum up in one sentence how he would like the stakeholders to describe Capstone, Bugg said he hopes their members "see us as a partner that facilitates change and drives value through cost savings solutions in a collaborative manner. I believe that's who we want to be." In Bugg's opinion, cost reduction, networking, and collaboration are three of the most important results Capstone is pursuing.
As for Capstone's immediate future and the issues they are focused on, Bugg named three:
Pay attention to the Affordable Care Act."This is and will be the number one driver in healthcare, obviously. I believe Capstone needs to be very attentive to changes from the ACA." 
Spend more time on population health. "I believe you have a lot of people talking about how expensive healthcare is but not enough people talking about how unhealthy the population is. If we really want to drive down cost then we have to be a healthy community." Health is defined differently than healthcare and needs cooperation from many stakeholders within the community."
Be able to drive change in a stubborn environment. "The stubborn environment is, 'We've always done it this way. It's always worked this way. I don't know why we need to change.' I believe as an industry, we have to remove ourselves of this mentality, especially in the supply chain profession. We have to take on the hard projects and have to facilitate change when we need to facilitate change. To be able to drive change in a stubborn environment is extremely important and will be a key driver for Capstone."
Commenting on what he anticipates for the future of healthcare, Bugg said, "I'm not sure healthcare will look the same after 2016. Depending on the leaders in Washington, we may have a different scope. I don't believe the ACA will go away, but parts of it may change. Healthcare will have to adjust again." He noted that many people in healthcare think and say things like, "We're just not going to be able to survive that next obstacle. These changes will kill healthcare—we're never going to get through it." But somehow, the industry always survives, and always bounces back. "It's just going to force us to strive for excellence through perseverance; be better today than yesterday, and drive change innovation to lead to a prosperous healthcare environment."